New Pattern Imprinted Concrete (PIC) Surface – Before & After
Below is a recent driveway we excavated and installed in Cleckheaton, Bradford. The customer chose a 2-tone pattern to cover the driveway and step area to the rear of the property. The property is detached meaning the driveway stretched from the front to rear of the property.
Before the new driveway
The property as you can see from the images had a lawn area to the front and rear of the property, with uneven partly broken paving slabs, the driveway currently being a well-worn pebbled surface.
Installing the new driveway
As you can see from our images the professional job we did, firstly excavating the area to the correct requirements, inserting the correct drainage and then installing the concrete.
After the new driveway has been installed
As you can see from the finished images, our customer was happy with their new driveway, a two-toned installed driveway, with a much darker tone around the immediate part of the property covering what was the pathway along the property leading to the raised step area to rear. With the front and the rear, a much lighter tone that matches the colour of the property brickwork. The customer agreed this was a beautiful PIC driveway.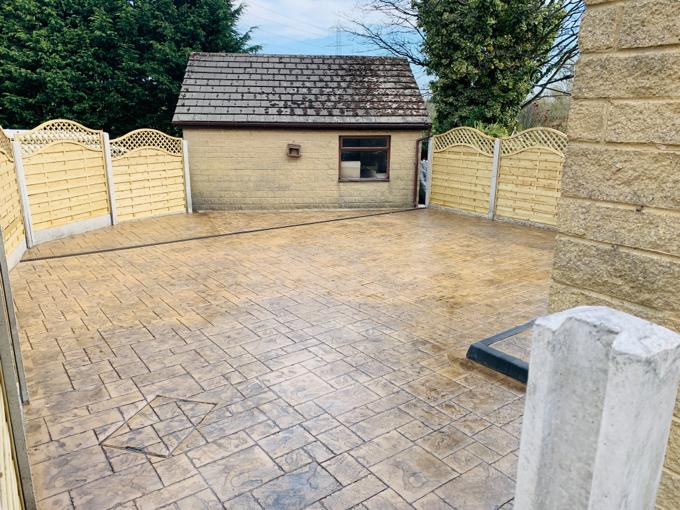 If you are looking for a new driveway use our free online estimation calculator, if you have any questions then please let us know and we will be happy to help.
View our installed pattern imprinted concrete driveways gallery for some more inspiration.