Pattern Imprinted Concrete Driveway Installations
Here at Buildadrive we have recently installed a number of Pattern Imprinted Concrete driveways in the Yorkshire area, all different colours and designs. Below we take a look at some these installations.
Woodlesford Driveway
We recently installed this large Woodlesford, West Yorkshire Pattern Imprinted Concrete driveway in two different colours these are Birdi Ford Buff and Steel Grey, which really complement the brick of the property. The installation covers the driveway and footpath area to the front and side door.
Morley Driveway
Buildadrive have just recently installed this Pattern Imprinted Concrete Driveway in Morley, Leeds. The installation consisted of the full length of the driveway to the garage situated at the rear of the property and also includes a small footpath area at the front of the property.
Our Morley customer chose our Slate Green finish which sits well the grassed area at the front of the driveway as it meets the front of the street.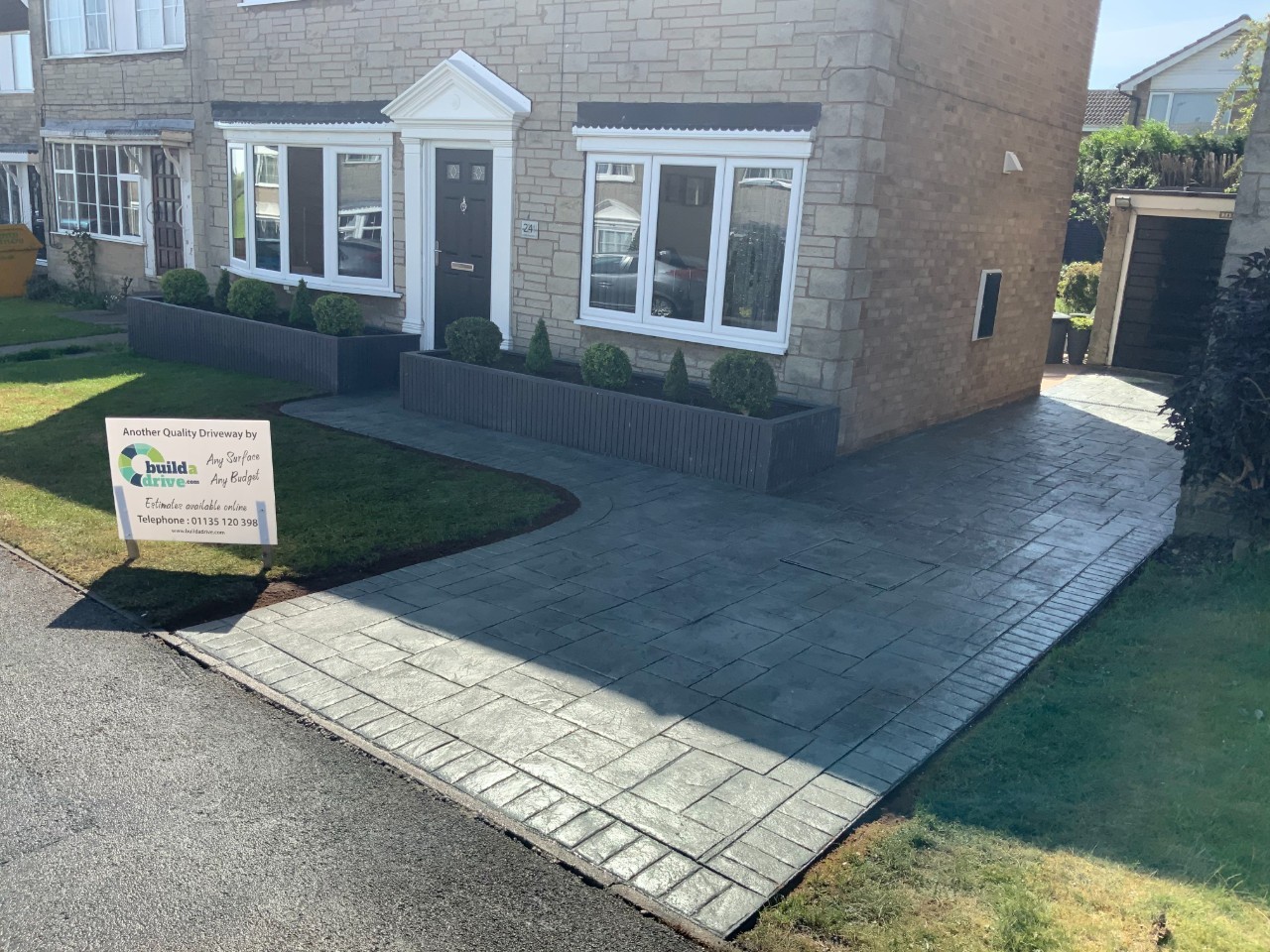 Wrenthorpe Driveway
Our most recent Pattern Imprinted Concrete driveway installation in Wrenthorpe, Wakefield is a large area to the front of the property in a nice platinum grey colour, it covers the driveway itself a large area in front of the doorway and steps, the finish is that of a larger print than our previous two after photos.
Buildadrive
If you are interested to find out more about our Pattern Imprinted Concrete driveways, the full specifications and finishes we have to offer you can view them here, or if you know your driveway dimensions why not get an estimate by using our free online estimation here.
Any questions or just looking for a little guidance then please get in touch.